FLAGS for the Floating University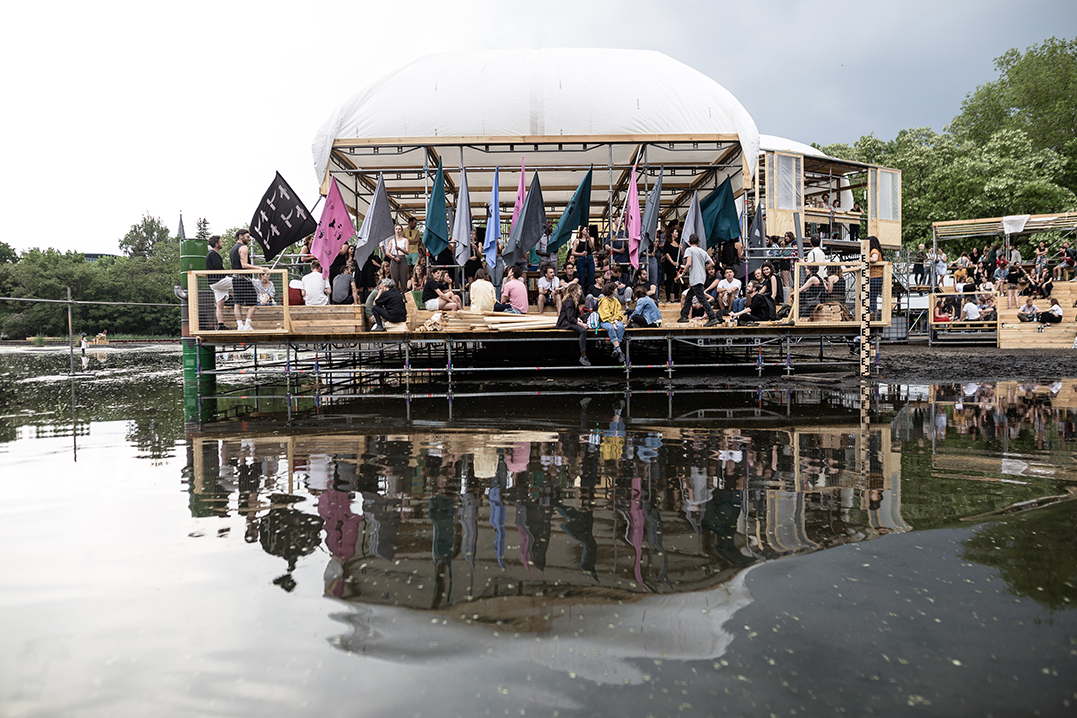 With ANDRECO, Floating University transforms itself into an imaginary indigenous society created to share experiences and practices that aim to find new thoughts and future scenarios for a sustainable city. Within the workshop the participants produce new symbols for the community and space. These symbols will be printed on the flags and the inauguration ceremony will take place with them. Based on theoretical inputs on art and science in times of climate change, participants will analyze the site from an interdisciplinary point of view: artistic, scientific and eco-critical data, collection, information and stories around the rainwater basin. Later they will develop new symbols for the community: using techniques of minimal abstraction and symbolic drawing, they design and produce the flags themselves with symbolic images. At the end a performance is developed to celebrate the opening of the floating university and to install community flags on the top of the floating structures, visible from afar.
ANDRECO is interested in the relationship between man and nature, between the built environment and the natural landscape.
May 4 – 10, 11 – 17 It is also possible to participate in parts of the workshops.
PROGRAM
4th – On-site research from a multidisciplinary point of view
5th – On-site research and drawings
6th – Designing the new symbols for the Floating University
7th – Screen printing workshop – print your designs
8th – Rehearsal of the show
9th – Rehearsal of the show and photo shoot
10th – Rehearsal of the show and show at 18:00
Dettaglio
workshop + performance
Location
The Floating University – Berlino