How to mitigate the impact of contemporary art on ecosystems?
From greater awareness to the importance of research: here's what the art world should do to align itself with change
Every production sector must ask itself how to minimize the environmental impacts generated by its activities. The world of contemporary art is not excluded. "Even if you think you are absolved, you are still involved" said a famous singer-songwriter in May '68. Today another revolution is upon us, or rather it has already hit us: it is the necessary and more urgent ecological conversion. Changing our approach towards the use of natural resources is a fundamental operation to avoid the disastrous environmental, health, economic, political and social consequences of climate change. Even though in recent years the media have started talking about sustainability and today they talk about it in an almost bulimic way, in reality the transition from words to deeds is still very slow and often non-existent if we consider the numbers needed to have a real reversal of the trend so that Planet Earth does not become completely unlivable for humans and other species. Scientific studies 1  warn us that we are close to a condition of no return and that we can only adapt and try to survive in the ruins of our time. The planet as we know it will no longer exist.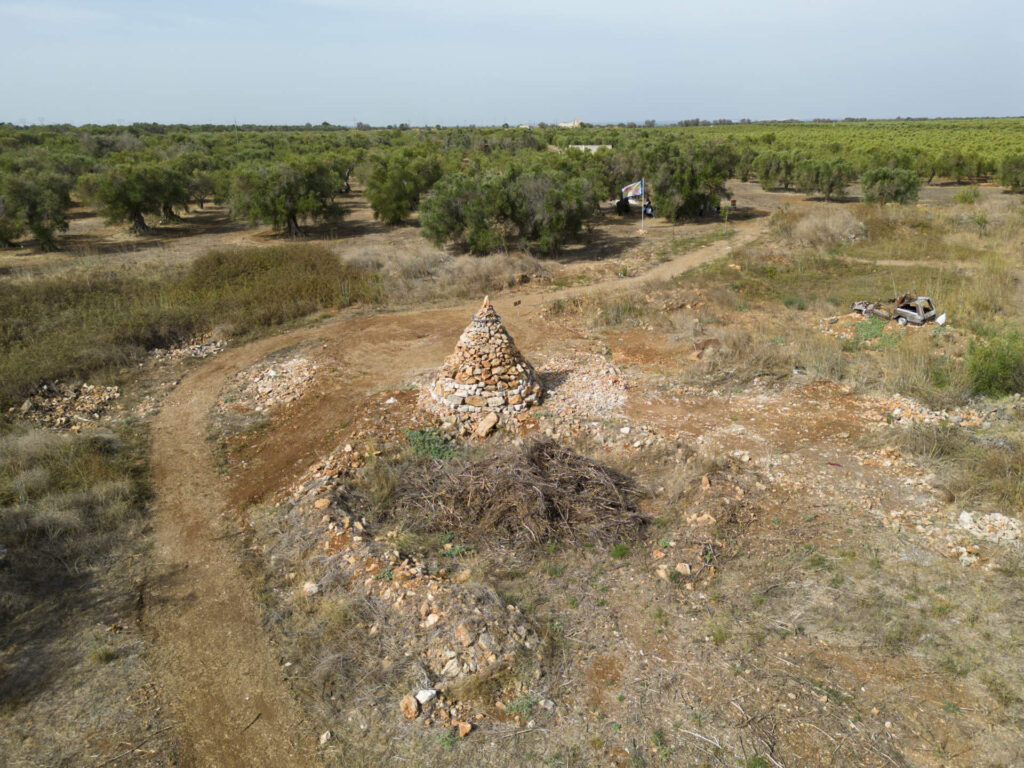 Once the dutifully catastrophic premises are over, what to do? What must the art world do to align with change? Initially, the impact of the entire production chain should be quantified, we need to know how much it pollutes, and then implement mitigation and adaptation strategies. Some of the actions to be carried out are already known, such as those to minimize the impacts of transport of works of art and travel of the public and operators. We should reduce, reuse and recycle the materials necessary for the preparation of fairs and biennials, reduce the use of energy and opt only for renewable energy, use passive and low-energy buildings, minimize the impacts on the ecosystem and biodiversity of the various events cultural. All this may not be enough, in fact it is an illusion to make a model that initially has wrong values ​​and assumptions completely sustainable. Every production system must radically change and move from an extractivist and neo-colonial approach, focused on the intensive extraction of natural resources to maximize profits, to an ecocentric one, where complex ecosystem balances and mutualistic inter-species relationships are favored. Can the art system also change radically? Maybe we can invent something else, something we haven't thought of yet to improve the interaction between human and non-human and also to reduce the impact of the art world on the Planet. 2  Artists can help in prefiguring these future scenarios that are so difficult to imagine and implement in our daily lives. Let's go step by step.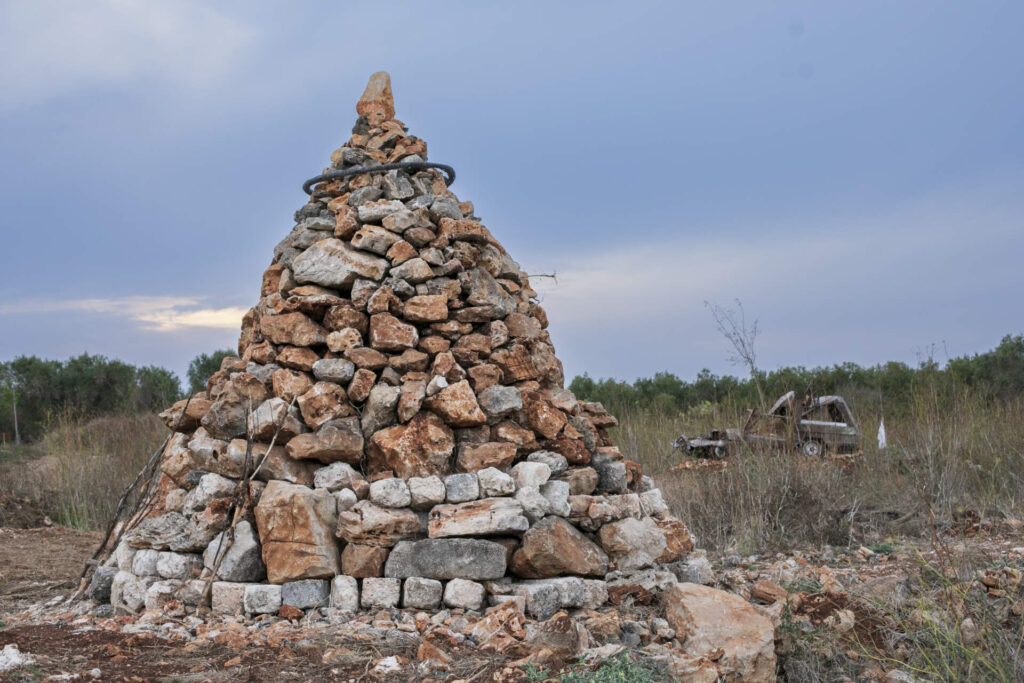 Environmental awareness
Many scientists, intellectuals and personalities from the world of culture and entertainment have taken a position on the environmental issue. Several visual artists have also started to talk about climate in their works and some curators, museum directors and cultural operators are inserting these themes as an element of reflection in exhibitions, reviews and public programs. Does all this help to awaken consciences? Does all this have an impact? And then, what to do?
Activists belonging to environmentalist groups such as: Stop Oil, Extinction Rebellion (XR) and Ultima Generazione 3 , have carried out protest actions in museums for years, including that of Liberate Tate at the Tate Modern in London, up to the most recent at museums and monuments in the North of the world. Through actions of civil disobedience, those who rebel ask the museums themselves not to accept sponsors from oil companies and governments to stop subsidies to companies linked to fossil fuels and to establish a reparation fund to mitigate the environmental impacts generated by industry and climate change. Moreover, it seems increasingly absurd to see exhibitions on environmental issues financed by those most responsible for this disaster and it seems disconcerting to think that public funds are still being used to finance the fossil. After 25 years of protests, the Tate Modern has decided to no longer accept funding from British Petrol (BP) which in the meantime has been responsible for oil spills into the waters of the Gulf of Mexico, causing an irreparable environmental disaster. 4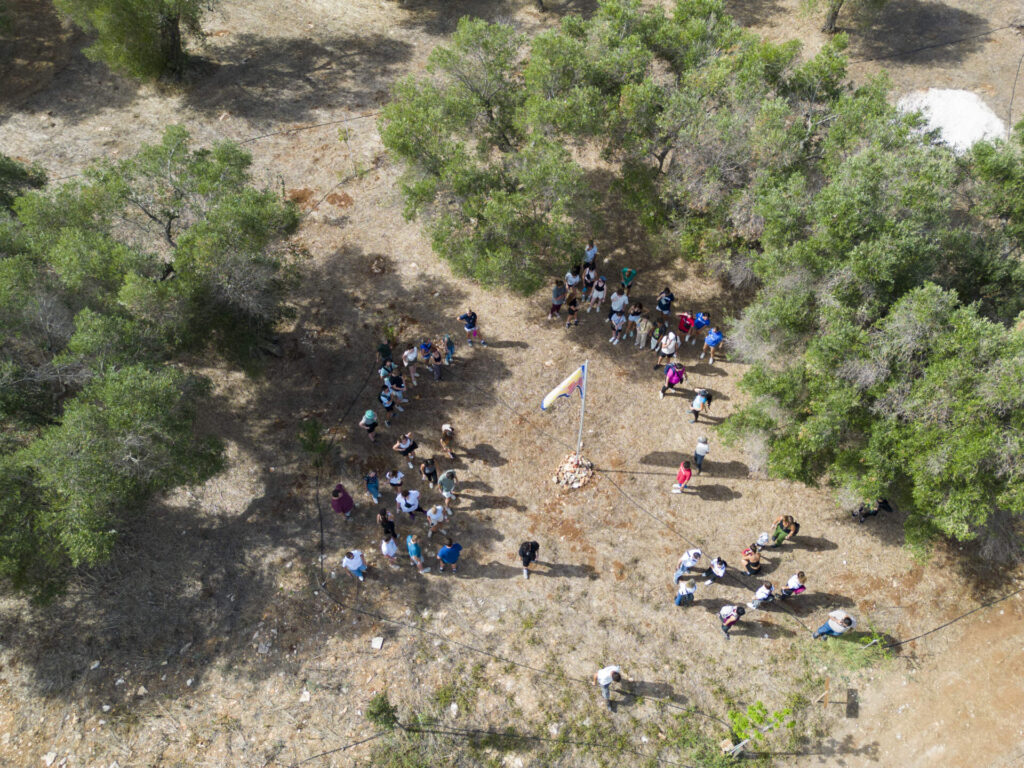 Calculation of environmental impacts
Life Cycle Analysis or Life Cycle Assessment (LCA) is the most scientifically rigorous method for calculating the impacts of a product or production process. LCA considers all impacts from birth to death of a product or process. Furthermore there are a series of other simplified calculation tools, such as CO2 emissions calculators made specifically for each situation, for the art world the Climate Gallery Coalition (CGC) has made a CO2 Carbon Calculator available to measure the impacts of gallery activities. 5
The CO2 emissions generated by the creation of an exhibition can be calculated by also calculating the impact of air shipments and energy consumption. I am among the signatories of the CGC which I believe is doing an excellent job. The European Community is also working to prepare a license for each product that determines its environmental impact. In fact, a bill against Greenwash is under discussion which aims to clarify the true sustainability of products and processes after finding in 2020 that more than half of the products that claim to be sustainable are not. 6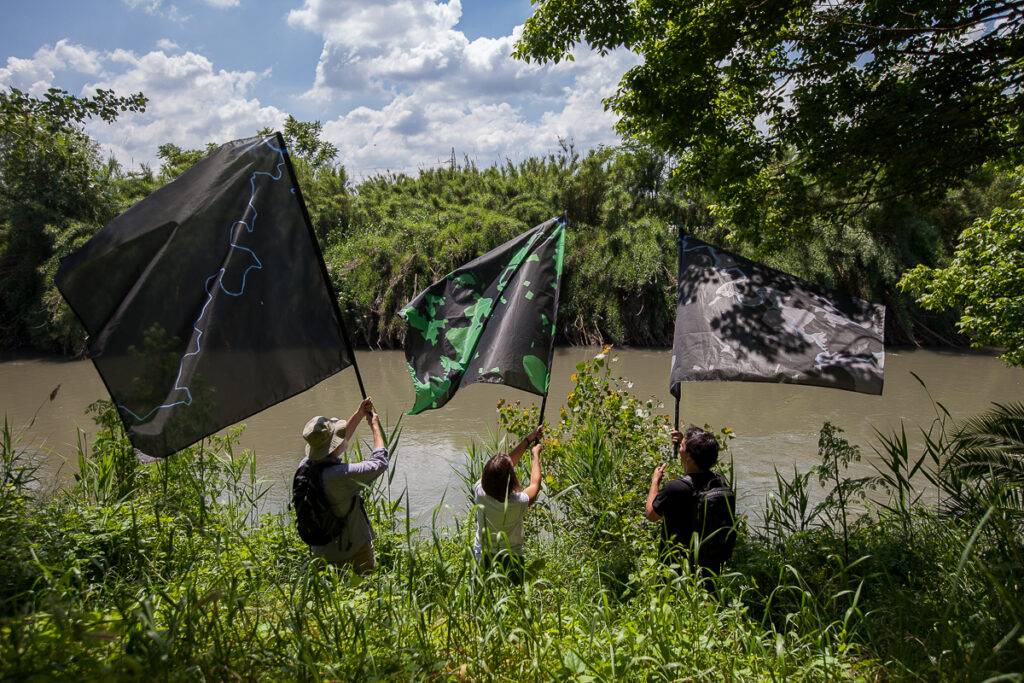 The Case Study of the Museum of Modern Art of Bologna, MAMbo
Thanks to a collaboration between ENEA, the DICAM Department of the University of Bologna, Climate Art Project and Studio Andreco we have calculated the impacts of the MAMbo Museum for the year 2019, both for the museum activity and the permanent collection, and for the eight temporary exhibitions. This was possible thanks to the work of Simona Galazzi then a graduate in Engineering, Professor Alessandra Bonoli, engineer Cristian Chiavetta and the support of the museum director Lorenzo Balbi and his staff. In the research work we calculated the current impacts of the museum and hypothesized interventions for energy saving and to reduce both management and infrastructural emissions, using renewable energy and green infrastructure. To offset the emissions remaining following the mitigation interventions, we also imagined multidisciplinary works in the area with a social, artistic and environmental impact.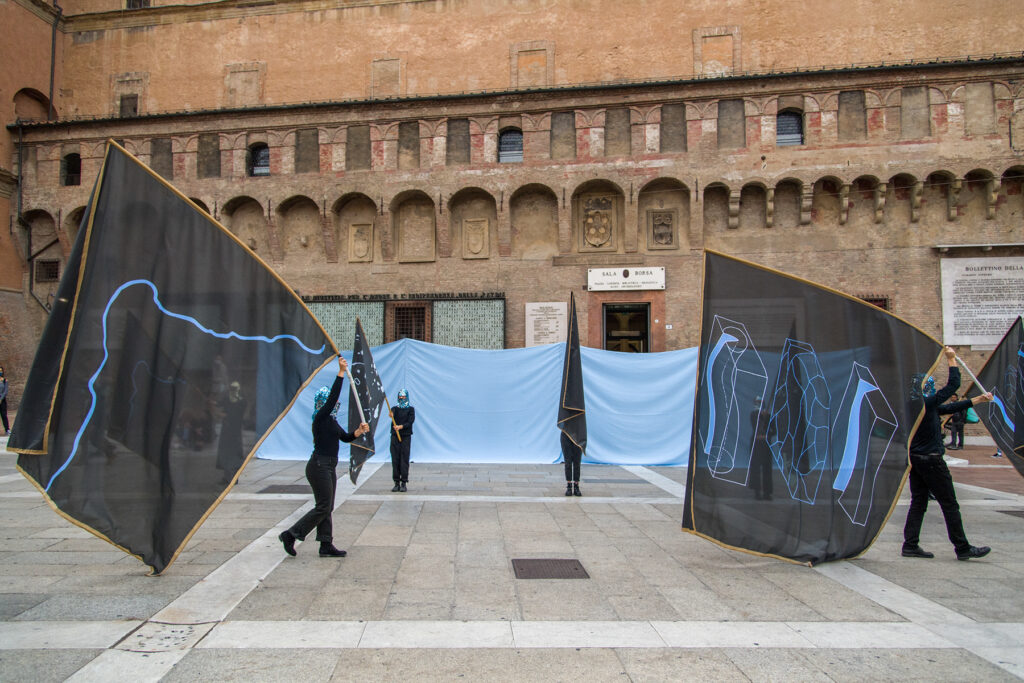 Good practice
For some years there have been those who have wondered about the impact of the cultural sector. We talk about mitigating the environmental impacts of festivals and events. Unfortunately, however, very often this only involves adopting green solutions for catering, some compensation operations in Latin America and little more. Carbon offsetting, i.e. offsetting greenhouse gas emissions generated by an activity through reforestation, should be considered as the last thing to do after minimizing consumption, impacts and emissions. Furthermore, reforestation should be done in areas as close as possible to the compensated activity. Organizations like Julie's Bicycle in the UK have been working on reducing the impacts of large festivals for several years, I had the opportunity to get to know them by participating in one of their Creative Climate Leader workshops in Poland in 2019 in conjunction with COP24 and the Climate March, the climate march of climate justice movements. By focusing on the scope of the art world and the various contexts, fairs, museum exhibitions, exhibitions in private galleries and independent spaces and artistic productions, various interventions can be outlined that would improve things.
It must be considered that museums, according to regional and international directives, to safeguard the state of conservation of the works, must guarantee a constant internal temperature of around 20°C, a humidity of around 50% and monitor the air quality to eliminate dust and harmful pollutants. Furthermore, the intensity of the lighting is also fundamental, but it changes depending on the materials of the works that need to be preserved.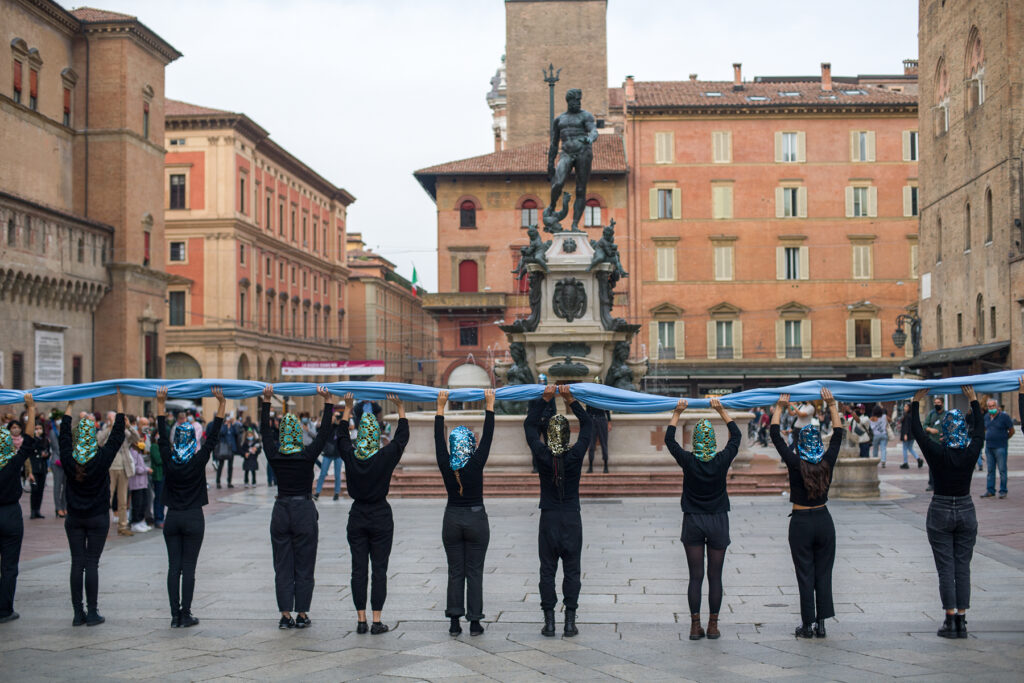 Considering that exhibition halls often have enormous volumes, a lot of energy is consumed for heating the rooms. Some recently built museum complexes were designed from the start to save energy and water, such as the MUSE in Trento, designed by Renzo Piano, built in 2013 and certified LEED (Leadership in Energy and Environmental Design), certification for sustainable buildings. Unfortunately these are still sporadic cases, most museums are in ancient or regenerated buildings and have major problems with thermal and energy dispersion.
It is therefore essential to use renewable energy for heating rooms and to encourage natural lighting or to use LED and low consumption lamps. Furthermore, it is important to limit travel, especially when physical presence is not necessary, and encourage smart working. Until hydrogen or low environmental impact airplanes are invented, air transport must certainly be limited and transport by rail or ship should be favoured. According to CGC, the emissions of transporting a work, with the same weight, are reduced by up to 99% by moving from plane to ship. Another issue is linked to limiting the packaging for the works and the materials for setting up the stands and in any case trying to reuse them for other events. Several books have been published on the sustainability of museums including "Museums for integrated sustainability" by Michela Rota who also collaborates with the International Council of Museums (ICOM) which is writing guidelines for sustainable museums. Between 2020 and 2022 I participated in round tables on the subject such as the one organized by the Polo del 900 of Turin on Art, Climate and Technology, that of the Fitzcarraldo Foundation on sustainability in the cultural environment, the EDI Global Forum on Art and Climate organized by the Foundation Morra Greco in Naples, as well as at many academic conferences. In March 2023 AMACI, the Association of Italian Contemporary Art Museums, organized "Contemporary art museums and sustainable development", a day of online studies curated by Marcella Beccaria, dedicated to the role of museums and cultural institutions in achievement of more sustainable global development. 9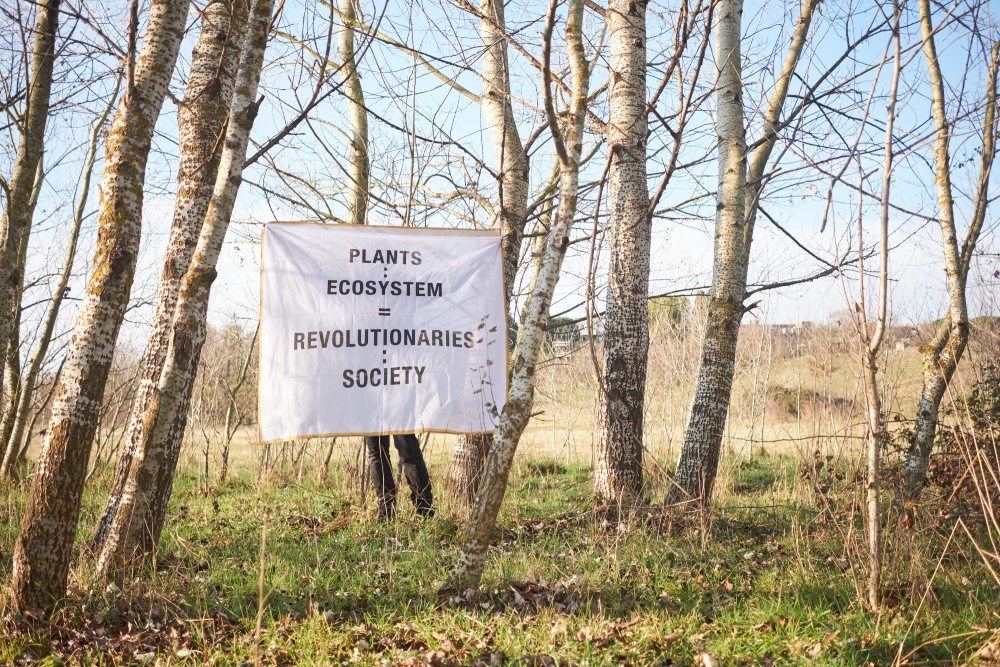 Cultural institutions and, in particular, museums are vectors of knowledge and can be active agents of change. First of all, they should set an example by applying good practices, reducing their environmental and social impact and abandoning unethical financing, such as that coming from companies in the fossil energy sector and from revenues linked to the arms market.
Going further, the production and managerial sector should start to think differently, considering not only the benefits for human society but trying to imagine actions, or non-actions from a perspective of happy degrowth, from which the non-human would benefit. , animals, rivers, soils, atmosphere, plants. This operation would mean implementing an ecocentric and no longer anthropocentric approach, it would mean abandoning the extractivist development model that has brought us to the edge of the precipice. (Ana Tsing, Donna Haraway)
Artistic production – What can an artist do?
Artistic production contributes less in terms of greenhouse gas emissions than other areas of the art system, but in any case it is right to ask ourselves about its ecological footprint.
I don't believe that the solution to mitigate the impacts of artistic productions is to create digital art, also because the technological tools used to create it still have an impact. Furthermore, the materiality of a work is essential for some. I don't even think we should all be making art out of recycled materials. I believe that every individual should express himself as he believes and that freedom in artistic production is of central importance. I think that any stake or handbook would seem out of place and would be in vain. However, it is necessary to at least be aware of our impacts and then choose how to behave accordingly.
Honestly, if I used a very energy-intensive artistic practice to create a work on the theme of climate change I would feel inconsistent and conceptually not very incisive. I believe that we artists should also be aware of the materials and processes we use and if possible choose the least polluting path to obtain a similar result.
It is also important to think about the durability of a work, if it is true that some materials may seem more polluting than others, if the work lasts for a greater number of years it could have less impact on the ecosystem compared to a work that becomes waste after a few years.
Personally, I try to evaluate case by case: sometimes I have created metal sculptures seeking maximum longevity of the work, other times I have used local materials and still other times the material has become a central tool for the concept behind the work. Finally, I believe that an artist who refers to the climate with his works should try not to lend himself to greenwash operations.
A research between art, science and ecological-social activism
It seems like a lifetime ago when in 2010 for World Recycling Day I created "Turtle Organ Dance", a work in the shape of a sea turtle of approximately 100 m2, reusing the PVC used by Artefiera Bologna 2010. The work wanted to denounce waste of large quantities of plastic materials used for a few days of the fair. On the work that looked like a large carpet in the center of Palazzo D'Accursio, seat of the city's municipal council, a group of performers danced and moved from there to the palace and the nearby Piazza Maggiore in Bologna. In the same place exactly ten years later, in 2020, I directed "Displacement", a collective performance that reflects on climate migration and more generally on the theme of water and Climate Change. This time the work was commissioned by the NGO We World and the Terra di Tutti Film Festival. In the last year, from October 2022 to October 2023, however, for : rocks, earth, plants, agricultural waste, wire used for plants.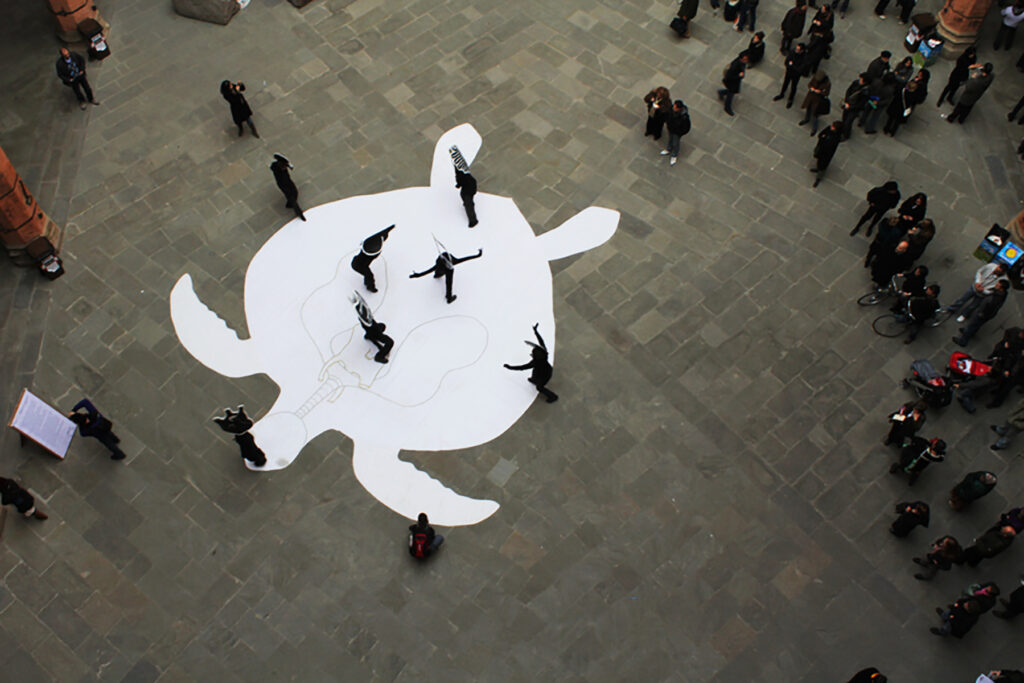 Among the various works we created "Specchia", a six meter pile of rocks that becomes a sort of obelisk of the place. Two Green Classrooms were also created, Land Art works that also have a strong social and environmental component. In this case the Green Classrooms were created through an agroforestry system which aims to increase the biodiversity of the place and combat the Xylella bacterium which attacked the olive monocultures. Other Green Rooms can be found at the Aniene Valley Reserve and at Lake Bullicante in Rome, here they support local ecosystems which are considered wetlands. Furthermore, these Green Classrooms were created to support the struggles of local environmentalist collectives as they were areas conquered thanks to the demands of the citizens and the collectives themselves.
In places where the ecological and social issue is so central, the works were carried out with the minimum possible environmental impact or, in the case of the Green Classrooms, with a positive and restorative impact on biodiversity. In fact, the works provide ecosystem services, environmental benefits, as well as wanting to reconstruct the lost relationship between human and non-human. For more than fifteen years I have been studying how to integrate works of art with nature-based solutions (NBS), such as green infrastructures, phytoremediation systems, hydroponics and small ecosystems of plants and geo-bacteria healing polluted sites. My PhD, completed in 2012, was also on these topics: "Appropriate technologies and green infrastructure for the sustainable management of resources in urban and rural areas". I have conducted research on the role of plants in mitigating pollutants and adapting to climate change and also following what today would be called an anticolonial and decolonial approach to Western techniques of sustainable resource management. In fact, from 2003 to 2014 I wanted to delve into indigenous practices and techniques for the management of resources and the survival of independent rural communities, inspired by research on Appropriate Technologies. Over the past fifteen years, in collaboration with scientists and activists, we have produced works inspired by many of this research. I have given little space to my works in this text because I wanted to make a general contribution on the topic of the environmental impact of the art world. There will be other moments to delve deeper.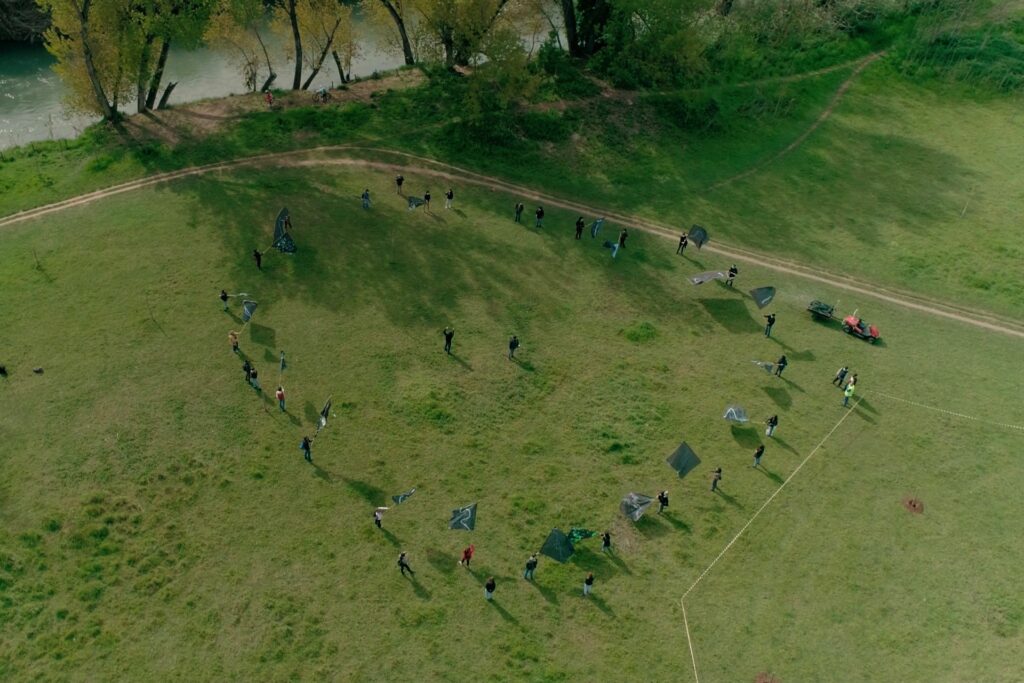 Conclusions
I would like to conclude by saying that we should all do everything we can to not pollute ecosystems, and at the same time try to change above all the productive activities most responsible for this socio-environmental crisis, the names of which are well known. An artist who works on eco-social issues can stay in contact with research, planning and must stay in contact with grassroots movements and struggles so as not to lose sight of the center of the issue and not become an instrument of greenwash. An artist can prefigure other imaginative futures and at the same time act in reality to change the present.
---
---
Andrea Conte
He directs Studio Andreco, where he combines scientific training, a doctorate in Environmental Engineering, post-doctoral collaborations with the University of Bologna and Columbia University in New York on green infrastructures for the sustainable management of resources in different climatic conditions, with an artistic path that investigates the relationships between urban space and natural landscape, between man and the environment, creating projects that make up a single multidisciplinary research. Among these " Climate Art Project " a project between art and science on the causes and consequences of Climate Change. Andrea Conte uses a synthetic, symbolic and conceptual language, using different representation techniques: installations, performances, videos, mural painting, sculpture and public art projects. He participates in exhibitions and festivals internationally. The works of Studio Andreco have been exhibited in institutional artistic events, museums and galleries all over the world.
Info: andreco.org
---
Note
The 2018 IPCC Report, Intergovernmental Panel on Climate Change, spoke of 12 years left before reaching a point of no return regarding the consequences of climate change.
Rather than reducing impacts, the goal is to reach net zero. Net zero means when the CO2 emissions released into the atmosphere by human activity are equal to those that the atmosphere and the planet can absorb. 350 parts per million (ppm) of CO2 in the atmosphere is the maximum concentration to avoid a substantial increase in average temperature. At the time of writing this article we are already at 415.33 ppm of CO2. In addition to the environmental impacts, we must think about the social impacts and inequalities that are accentuated with climate change.
Ultima Generazione  https://insideart.eu/2023/07/28/artesostenibilita-la-parola-a-ultima-generazione-stiamo-ttatta-per-la-survvivenza-di-ognuno-di-noi/
Tate no longer takes BP funding after 26 years. https://www.theguardian.com/artanddesign/2016/mar/11/bp-to-end-tate-sponsorship-climate-protests
Climate Gallery Coalition – carbon calculator  https://galleryclimatecoalition.org/carbon-calculator/
bill to put an end to Greenwash: https://italy.representation.ec.europa.eu/notizie-ed-eventi/notizie/protezione-dei-consumatori-permette-scelte-sostenibili-e-ponge-fine-al -greenwashing-2023-03-22_it
Polo del '900 https://history.polodel900.it/evento/art-and-technologies-for-climate-change/
EDI: http://www.fondazionemorragreco.com/wp-content/uploads/2021/12/0167_FMG_EDI_OnlineSymposium_Program.artwork.reissued.pdf
Environmental sustainability of the cultural and creative sectors   https://artlab.fitzcarraldo.it/it/artlab-21/bari-matera/editore/sostenibilita-ambientale-settori-culturali-creativi
Michela Rota, Museums for integrated sustainability, Bibliographic Publishing
AMACI https://www.amaci.org/insights/640605f584050708b8543fff
Xfarm Land Art https://www.climateartproject.com/2023/05/24/art-and-community-for-environmental-justice-and-xland-two-long-term-projects/
GREEN CLASSROOMS  https://www.andreco.org/portfolio/aula-verde-aniene-river/